Michel Hendrickx
📱 +32 475 62 46 67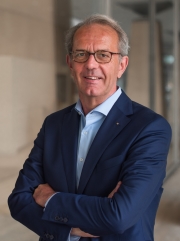 Michel Hendrickx, started his professional career in 1982 by founding a wholesale business which he successfully sold it in 1987
In 1990 he joined a M&A boutique which led him to set up his own firm, H&S & partners in 1994.
Michel therefore brings an experience of more than 25 years in the field of M&A. He was instrumental in national as well as international transactions, in a wide variety of sectors, of which metalwork, plastics, machine construction, and high tech applications took up the majority of his assignments.
During this period, Michel successfully carried out a number of interim manager missions.
Michel speaks three languages fluently and holds an official license as a realtor.
François Mattelaer
📱 +32 468 29 40 77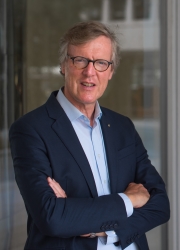 François Mattelaer is a former auditor and PwC partner with more than 30 years of experience, mainly in the financial services industry.
François held a variety of leadership positions and led multiple engagements for major international corporations and large local clients.
He has direct work experience in numerous countries in Central and Eastern Europe, Western Europe and South East Asia.
François' main area of expertise is financial audit and he has a wide range of knowledge and experience in transactions (due diligence, corporate finance, business restructuring) and forensic audits. François also participated in major consulting (cost cutting, strategy) and tax assignments.
François is a honorary certified auditor of Belgium and he has a Master's Degree in Business Administration.
Born in the US, François lived and worked in Belgium, South-Africa, Germany, the Netherlands, Vietnam, Laos, Cambodia, the Czech Republic, Slovenia, Croatia and Austria.